Jigglypuff
$35
Normal/Fairy type Pokemon& able to mesmerize opponents
Resin cast & protected with clear Poke-resin cover
Jigglypuff Normal/Fairy Type Pokemon
---
Only a few people can enjoy Jigglypuff's singing, others are lulled by it ... and get their faces painted.
Product Spec;
- 100% resin cast
- Handmade
- Compatible with MX Switches
- SA Profile
- Backlit (perfect for gamer) .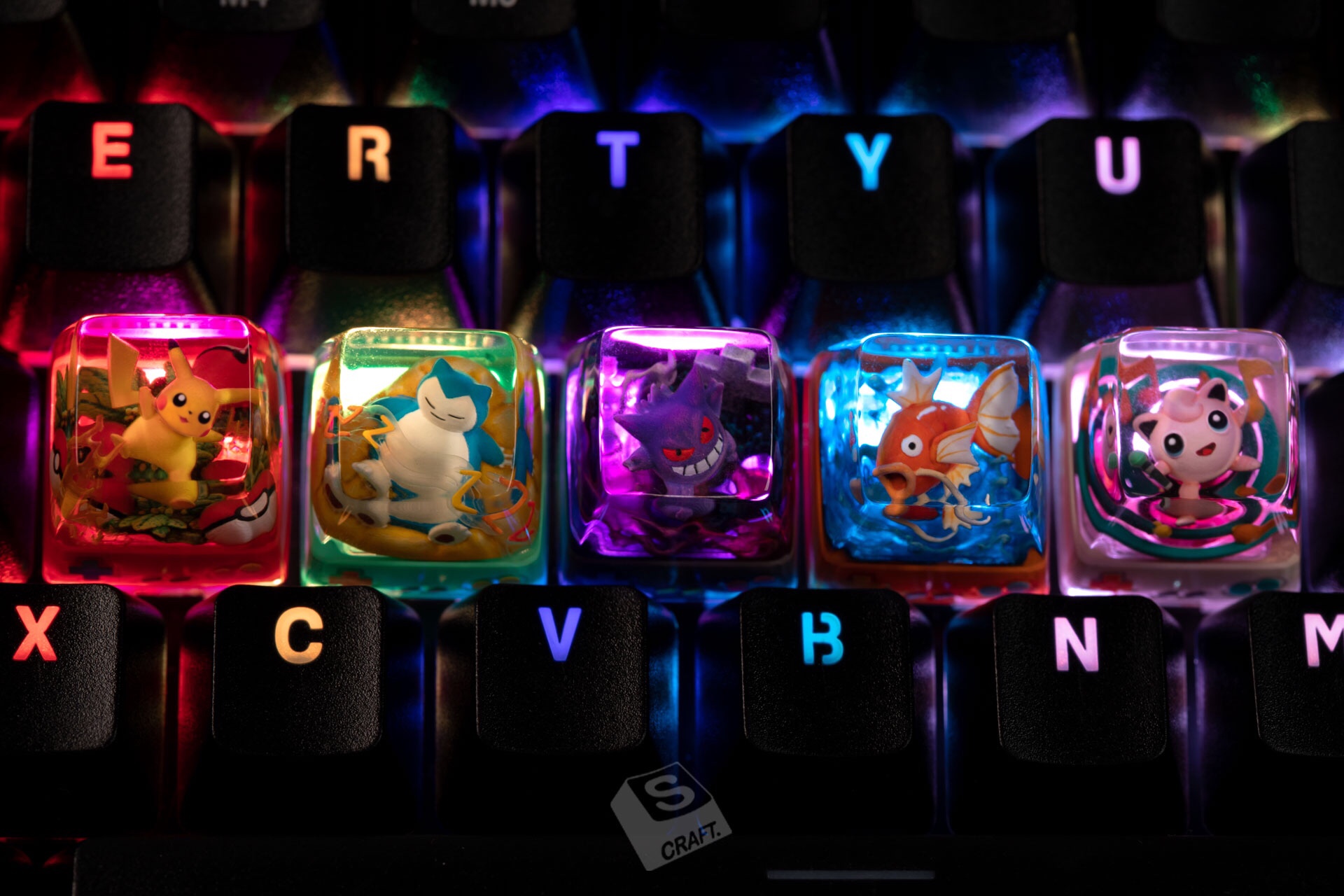 PLEASE NOTE THE SALE MAY END EARLIER WHEN THE QUOTA IS REACHED to ensure high-quality keycaps
YOU MAY LIKE IT
about scraft
It was that Autumn in 2016 when 3 college kids from the same Art University moved in and shared the same dorm room. Being the full-time designer students and part-time gamers, we were destined to have our own PC. Needless to say, we quickly became comrades on many battlefields including Dota, PUBG, CS:GO and so on... This accidentally led us to the box of Pandora: owning a beautiful strong set of PC! But as poor as we were, we got to think of how we could make a few bucks to upgrade our gears. We made & sold notebooks, passport covers, miniatures, customized PC case, built mechkey and finally, we made our very first artisan keycaps!
NEWSLETTER
Sign up with your email address to receive offer, new design, group-buy, giveaway artisan keycaps & updates.