Xmas 23 Charmander
$49
Sale day: November 25th | 9 PM GMT+7 (ICT)
PRODUCT SPECS
- 100% Hand-Painted
- Protected with clear resin cover
- Compatible with Cherry MX Switches and clones (Crossed-shape switches)
- Profile SA R1
- Backlit
Xmas 23 Charmander
Fire-type Pokémon
Say hello to the adorable Charmander, now available in a festive Christmas theme! Its playful expression and warm, friendly eyes will instantly light up any room, radiating the holiday spirit. Get your hands on the cutest Charmander and watch the joy and happiness it brings to both kids and adults alike. Let's make this year's Christmas memorable!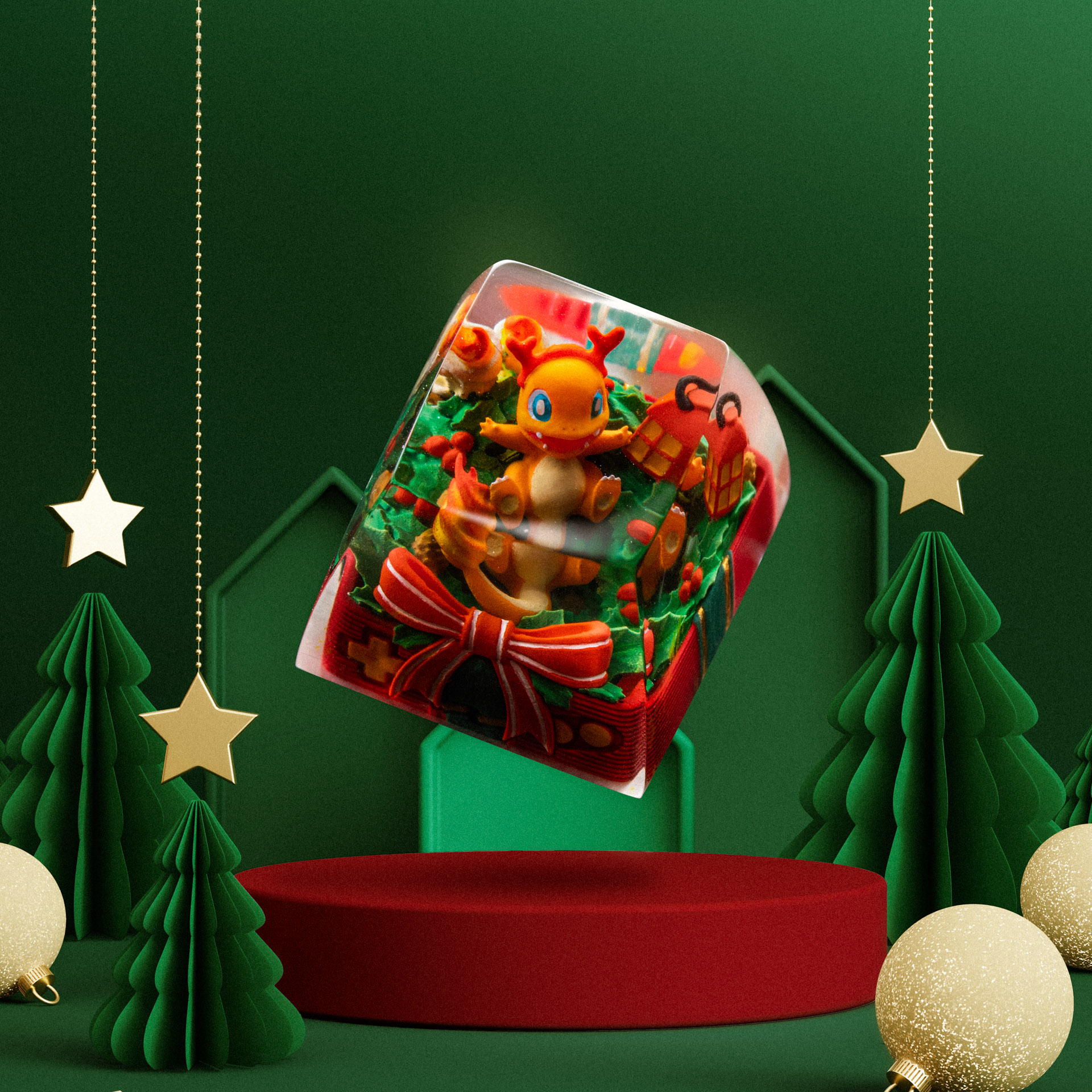 ABOUT S-CRAFT
It was that Autumn in 2016 when 3 college kids from the same Art University moved in and shared the same dorm room. Being full-time designer students and part-time gamers, we were destined to have our own strong set of PC, and we got to think of how we could make a few bucks to upgrade our gears. We made & sold notebooks, passport covers, miniatures, customized PC cases, built mechkeys, and finally, we made our very first artisan keycaps!
NEWSLETTER
Sign up with your email address to receive offer, new design, group-buy, giveaway artisan keycaps & updates.