Xmas 23 Pikachu
$49
Sale day: November 25th | 9 PM GMT+7 (ICT)
PRODUCT SPECS
- 100% Hand-Painted
- Protected with clear resin cover
- Compatible with Cherry MX Switches and clones (Crossed-shape switches)
- Profile SA R1
- Backlit
Xmas 23 Pikachu
Electric-type Pokémon
Introducing the adorable Pikachu Pokemon in a festive Christmas theme! This lovable little creature has put on its Santa hat in preparation for the most wonderful time of the year. With its rosy cheeks and cheerful disposition, Pikachu is ready to spread holiday joy to all.
Spark joy, spread cheer, and celebrate the holidays with this utterly adorable Pokemon companion.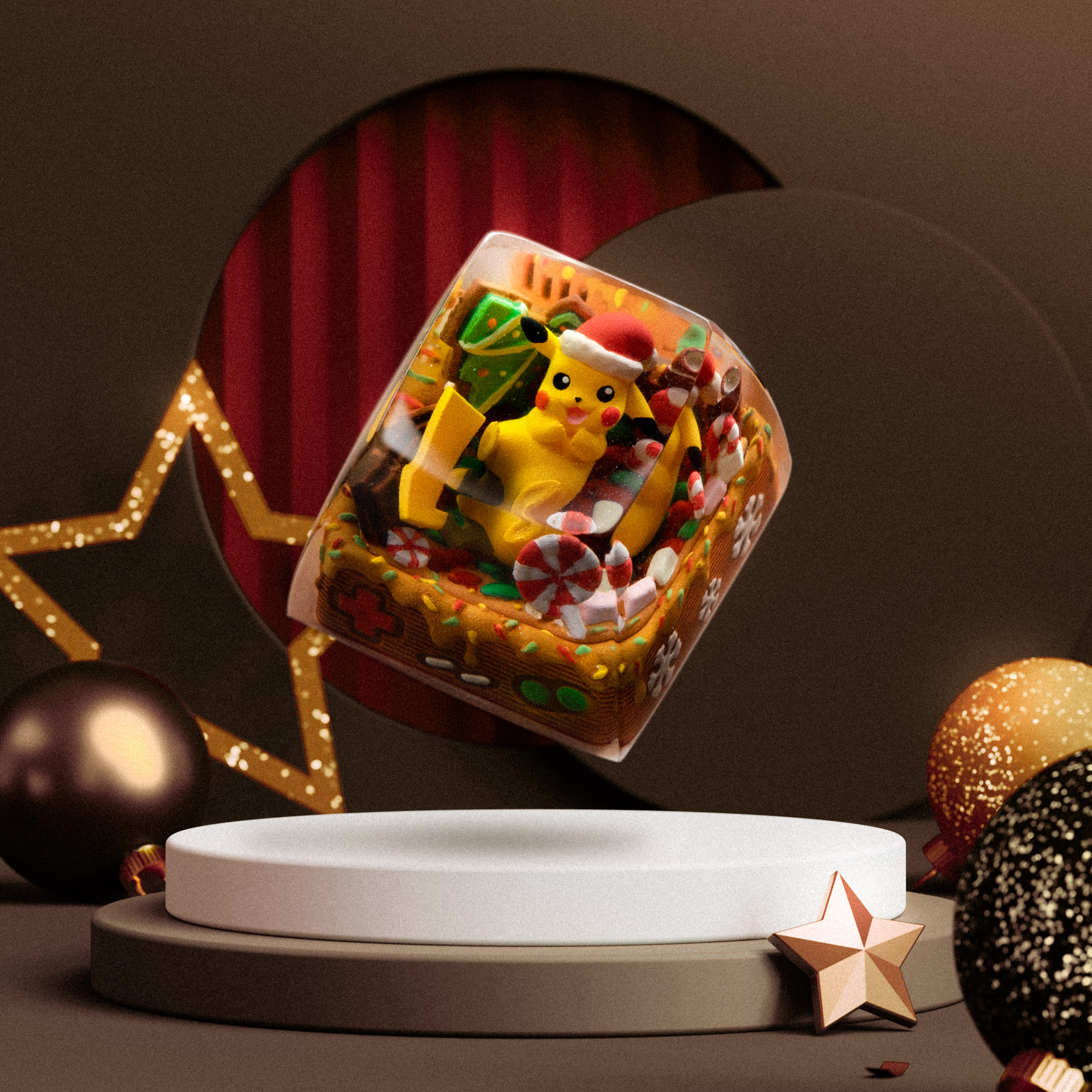 ABOUT S-CRAFT
It was that Autumn in 2016 when 3 college kids from the same Art University moved in and shared the same dorm room. Being full-time designer students and part-time gamers, we were destined to have our own strong set of PC, and we got to think of how we could make a few bucks to upgrade our gears. We made & sold notebooks, passport covers, miniatures, customized PC cases, built mechkeys, and finally, we made our very first artisan keycaps!
NEWSLETTER
Sign up with your email address to receive offer, new design, group-buy, giveaway artisan keycaps & updates.